Professional Website Design
Whether you have an existing site or a couple ideas scratched down on a napkin, we bring what's in your head to life in a web browser
Get a Free Quote
It's More Than A Website
We take the hassle out of your web design experience. You won't need to worry about hosting, domains, programming languages, compatibility issues or email server and social network integration; we handle it all. The key to a great website is a design that is engaging to your visitors and matches the brand you want to harness. We work with you to truly develop your site.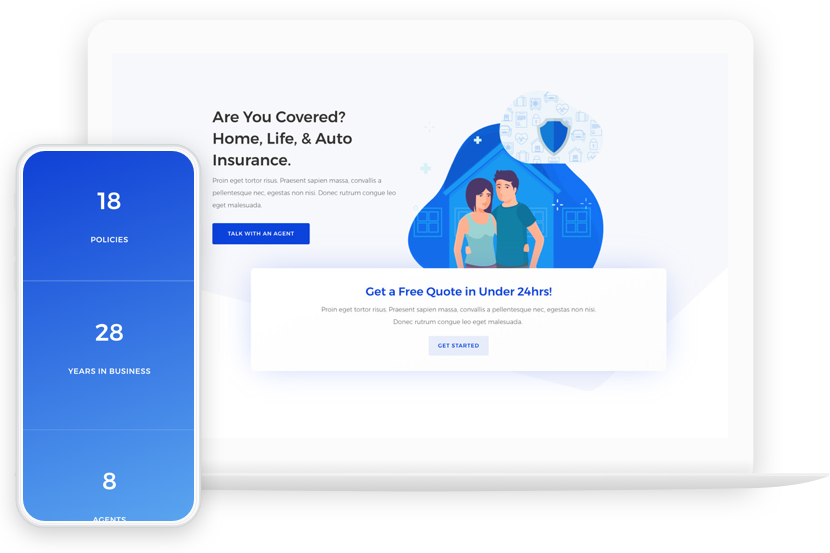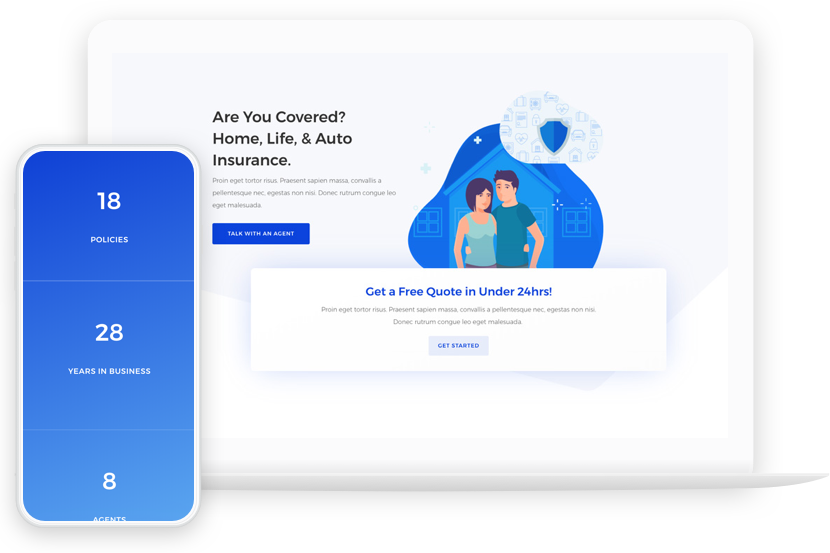 DEVELOP
 

YOUR BRAND

We establish what image you want to send with your website and discuss how many and what kinds of pages you need to capture visitor's and search engine's attention.
DEVELOP
 

YOUR DESIGN

Before a line of code is written, we want to make sure you're completely happy with what the site will look like. We'll send you a couple ideas based on your brand and won't start building the site until you're satisfied with it.
DEVELOP
 

YOUR SITE

We program your website using the reliable, secure and scalable web technologies that best suit your needs while maintaining W3C standards for cross-browser and cross-platform compatibility.
DEVELOP
 

YOUR PRESENCE

When your site is complete, we publish it to a server, set up your domain and email connections, submit your URL to search engines and directories as well as set page definitions aimed at an enhanced experience for users sharing your links on social networks.
Our client base includes companies in a broad spectrum of industries, including…
Government & Public Transit
Including interactive Google Maps integration to display projects and agencies
Sports & Entertainment
Full web applications that support user profiles, content editing, data integration and nightly large data calculations
Legal & Medical Companies
From establishing a basic online presence to sales portals and processing payments
Education
Connecting students with the right materials with an easy to use administration panel simple enough for anyone to pick up and use right away
Telecommunications
Including large enterprise applications that consume cellular data from Sprint, AT&T, Verizon & T-Mobile
Movies and Video Production
Websites that interact with mobile apps and connect all your systems together
Air TRAVEL
With a scheduling and invoicing back-end for full-client control of their business
Restaurants & Nightlife
With sites including editable menus, online ordering and catering, guest lists and photo galleries
Finance & Insurance
Transforming a simple website into a full sales and marketing tool
eCommerce & Fashion
Complete with modern photo galleries to show off products and designs and take customer orders
Online Gaming
Bring customers in the door for your services with a fresh up-to-date website that is easy to change as your business evolves.
PR & Blogging
Leveraging content management systems to put you in the driver seat of your website with easy to use editing tools